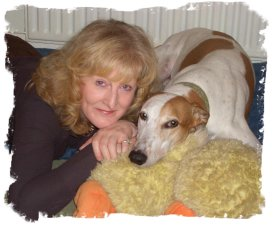 My picture
Pleasant Pheasant
has won the UK Coloured Pencil Society award for best Wildlife Drawing 2013 (it is on available to buy as a
print
and to view on my
gallery page
).

Why not commission a portrait of your beloved pet. Hand drawn in prismacolour waxed pencil from a photograph.See examples of earlier work in my gallery. All you need to do is email your pictures and I will draw your pet. A perfect Christmas or birthday present, or just a special present for someone.

Pets can be drawn singly or have a group portrait. Pictures can be professionally mounted upon request, please request price.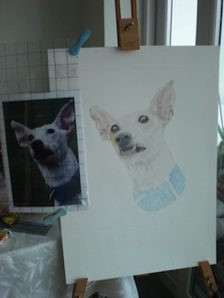 This drawing of Dylan was about 50% completed, (the completed version is in the gallery).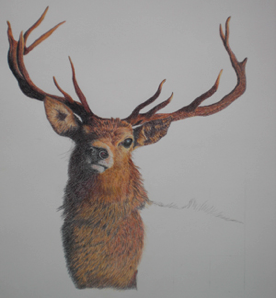 An unfinished Red Deer stag.